Cape Classics Blog
December 20, 2012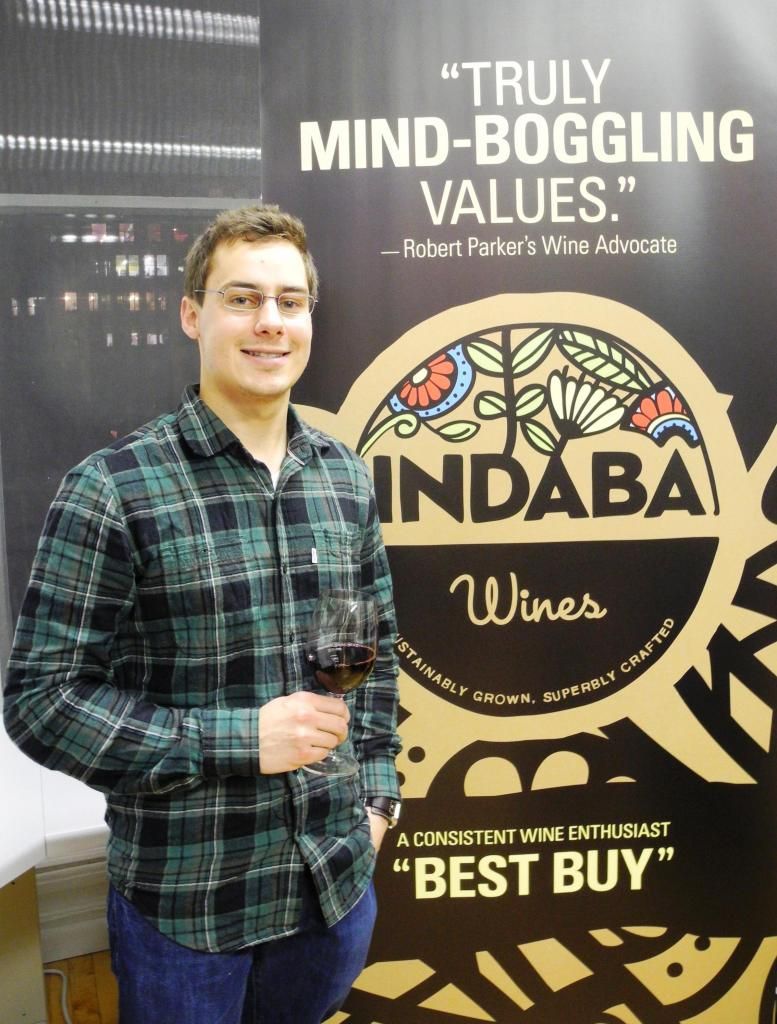 This week we sat down in our NYC office with Renier van Deventer to discuss wine, travel and future ambitions. Cape Classics awarded Renier the Indaba Scholarship in 2010 for an honors oenology program, a 1-year master's degree at Stellenbosch University, South Africa that he successfully completed in 2011. A commitment to social responsibility has always been a key part of the Indaba Wines philosophy. A portion of the proceeds from the brand's global sales funds the scholarship, awarded to financially needy and academically deserving students to pursue wine-related studies at graduate and post-graduate levels.
Where did your interest in wine develop? I've always had an interest in science, though originally it was geared towards the medical field. I started working at De Grendel Wines in South Africa as a side job while I studying for my undergraduate degree; there the "wine bug" bit me and I put medicine aside.
What's the most interesting aspect of winemaking for you? All the smells and tastes of the earth. I used to walk through the herb gardens as a child and crush herbs just to smell and taste the differences. It's in my nature to do that, and leads me to never want to stop tasting wines.
You just completed a harvest for Three Hares in California. Compared to working in South Africa, what was the experience like? The vineyard I was working for in California is boutique, in that it produces small quantities. I found that when you go smaller, you work harder. Every grape goes through your hands; it is very physical and precise in detail. In South Africa, I only worked at farms that produced larger quantities, more consumer friendly and tangible wines. Both places have helped me figure out what size vineyard I want to run in the future, and while there are different approaches, that doesn't necessarily mean the wines are better whether bigger or smaller in size.
What was your goal in coming to the US? Honestly, my goal for the trip – other than doing harvest in California - was to come to the Cape Classics office and personally thank everyone for providing me with the Indaba scholarship support. It's been life changing and I'm very grateful.
If you could change one thing about the industry what would it be? I believe many in the winemaking industry have become too status driven. You can be good at what you do but it doesn't mean you can't stay humble. I would like to see more winemakers pay credit to nature for all it provides us.
What's your ultimate goal? I always say I want to make wine and sell it myself. I want to create approachable and affordable wines and be out there marketing them. I learned this while working the tasting room at De Grendel and interacting with guests. Winemaking doesn't end when the juice is in the bottle.
I also want my occupation to have philanthropic meaning outside of wine. Using Cape Classics for example, and being on the Indaba Scholarship, you made a huge difference in my life. I would like to work to that point where I am able to make such a difference in people's lives.
What wine excites you the most? Sauvignon Blanc is my favorite. The acidity, freshness and crispness remind me of summer year round, and I'm a summer guy. There's so much you can do with Sauvignon to create different styles, which is also why it goes with anything foodwise.
What are your next steps? I'm going back to South Africa for the holidays, before heading to the west coast of Australia in January to work harvest at a vineyard in an area called Dunsborough.
Where would you ultimately like to settle down and make wine? I would like to work in Europe after Australia. Then I can give you a precise answer. I want to expand my vision as much as possible, the more I broaden my perspective the firmer my decision will be on where to settle down.
December 4, 2012
Indaba Wines has a new look beginning with the 2012 vintage. Reflective of the rich diversity of South Africa's Western Cape's floral kingdom; "a beautiful place where beautiful things grow". The color choices for each wine were based on what you see in the Cape - the slightly muted hues, the way the light falls on the mountains, the sun-faded affect caused by the strength of the African sun. Rolling into stores now.