Cape Classics Blog
November 20, 2014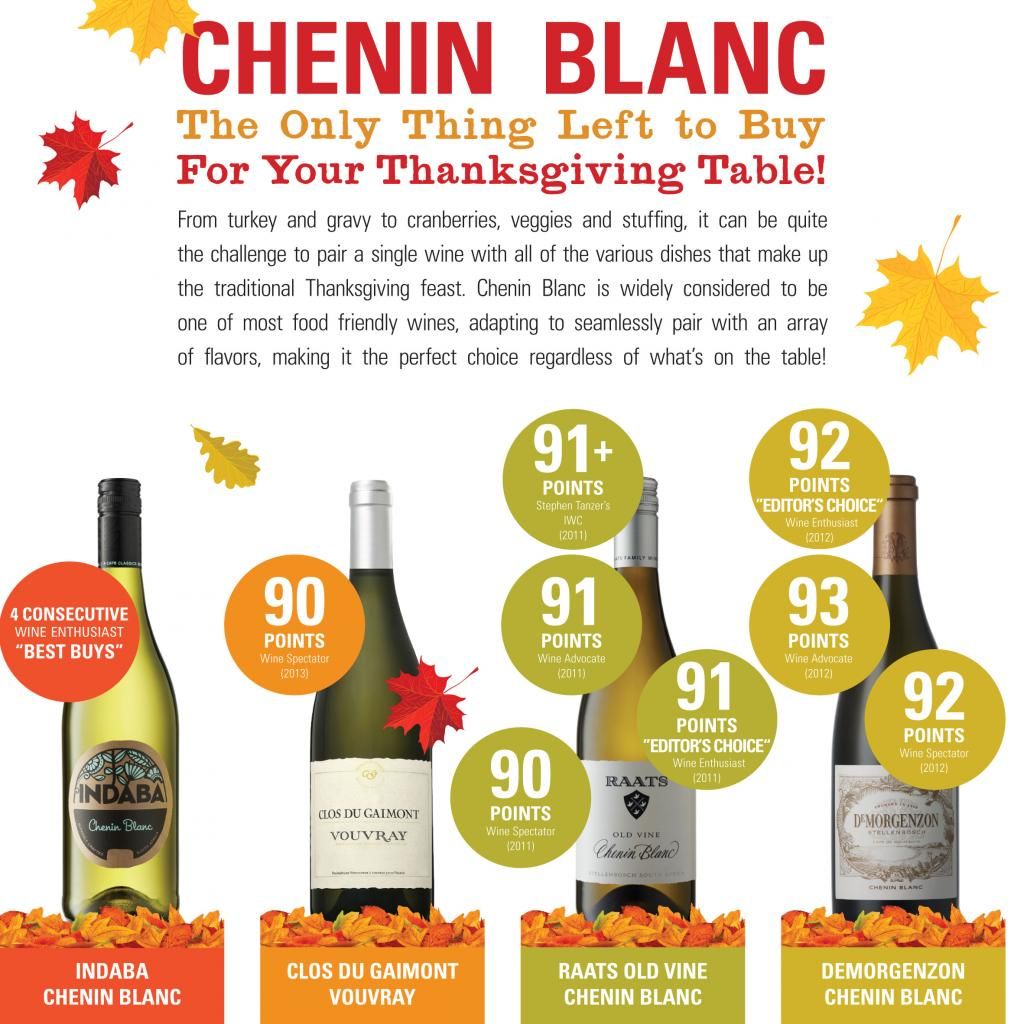 From turkey and gravy to cranberries, veggies and stuffing, it can be quite the challenge to pair a single wine with all of the various dishes that make up the traditional Thanksgiving feast. Chenin Blanc is widely considered to be one of most food friendly wines, adapting to seamlessly pair with an array of flavors, making it the perfect choice regardless of what's on the table!
Indaba Chenin Blanc - Chenin Blanc is South Africa's most widely planted varietal and the Cape's signature white. This fresh, easy-drinking version offers vibrant flavors of honeyed pear, golden delicious apple and luscious tropical fruit.
Clos du Gaimont Vouvray - Straw yellow in color, the nose unveils typical Chenin Blanc characteristics— floral aromas that are reminiscent of acacias with hints of dried fruit. Crisp notes of green apple and citrus fruit are supported by a mineral edge that leads to a rich, concentrated and well balanced, dry palate. Serve chilled and enjoy with appetizers, seafood and poultry!
Raats Old VIne Chenin Blanc - This transcendent bottling from Chenin master Bruwer Raats sets the standard for South African Chenin Blanc. Rich and intense, Old Vine Chenin Blanc is a profound wine that strikes a perfect balance between elegance and power. It offers luscious flavors of honeyed pear, fig and citrus fruit, with an intense, mouthwatering minerality. Appealing notes of ginger and spice carry through on the lengthy finish.
DeMorgenzon Chenin Blanc - This show stopping white displays effusive aromas of white flower, stone fruit, honey and toast which erupt into opulent flavors of pear, orange blossom, caramel and spice. It's a world class offering that strikes a brilliant balance between lush fruit and crisp, mouthwatering acidity.